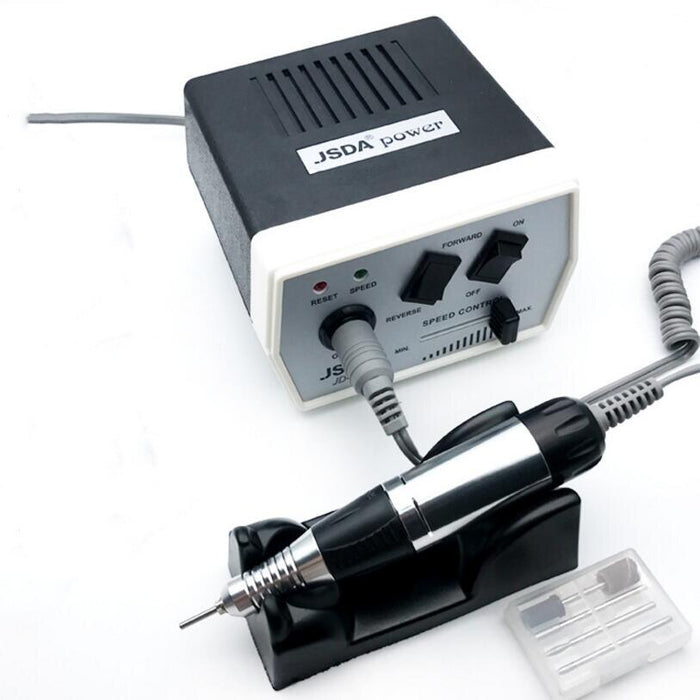 JSDA JD400 E-file
Very precise and effective nail drill for professional nail designers.
Portable, user-friendly and quiet.
Comes with four drill heads in different sizes.
The speed of the drill is regulated manually.
The drill rotates clockwise and counter clockwise.
100V-240V CE and ROHS certified
0-35 000 revolutions per. min.