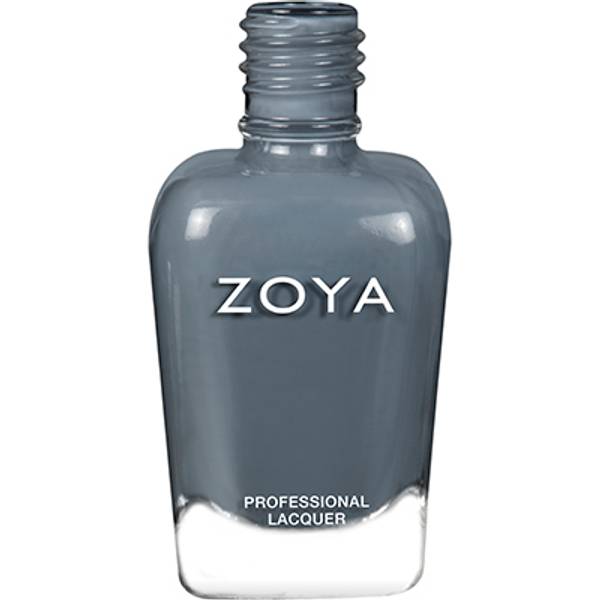 ZOYA Tommy can best be described as one a blue-toned slate-gray cream.
Zoya is the award-winning, uniquely durable nail polish that does not contain harmful industrial chemicals such as toluene, formaldehyde, resin, dibutyl phthalate (DBP) and camphor.

Zoya is vegan, BIG10FREE and can be safely used by pregnant and breastfeeding women. The varnish has a thin and fine consistency, is easy to apply and dries quickly. The products are hailed by health and beauty experts, fashion magazines and customers worldwide.
The bottles have a wide broom with rounded corners and contain as much as 15 ml.